FC Korat
A perfect partnership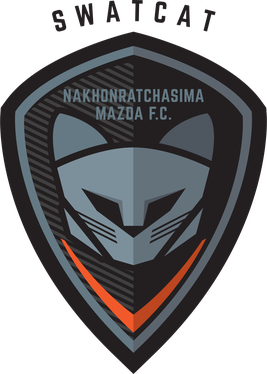 Mana are proud partners of professional Thailand football team Nakhon Ratchasima Mazda Football Club (Korat FC).
Striding Towards Success
Korat FC have been accelerating towards success, making history as they made it to the finals of the Thai FA Cup for the first time and finished in an impressive 9th place at last year's top-level Football League. Now aiming higher than ever before, these aspiring "Swat Cats" are hot on pursuit of a T1 League title – along with journey into Asia's prestigious AFC Champions League which would mark their status among some of best football clubs across all continents.
Promoting a Healthy Lifestyle Through Sport
With the goal of promoting an active and healthy lifestyle through sport, Korat FC have partnered with Pho3nix Foundation to create a jersey tie-in. Mana Global is already making great strides in Thailand by organising events such as 'Pho3nix Kids' for triathlon and parkour especially among children from disadvantaged backgrounds – now they are taking it one step further by including Football too.
Unlocking the Potential
As part of its effort to spark more children's interest in football, Korat FC has proudly displayed the Pho3nix Foundation logo on their Swat Cats jerseys. By doing so, they aim to help connect thousands of kids each year with high-quality sports camps run by the foundation – enabling greater talent identification and nurturing a passion for football across Thailand.

Have a project that would benefit from the boldness and authority of MANA?
Get in touch with our team to begin a collaboration that will make your project the success it deserves to be.