Largest Mental Health Awareness Lesson
A Guiness World Record with purpose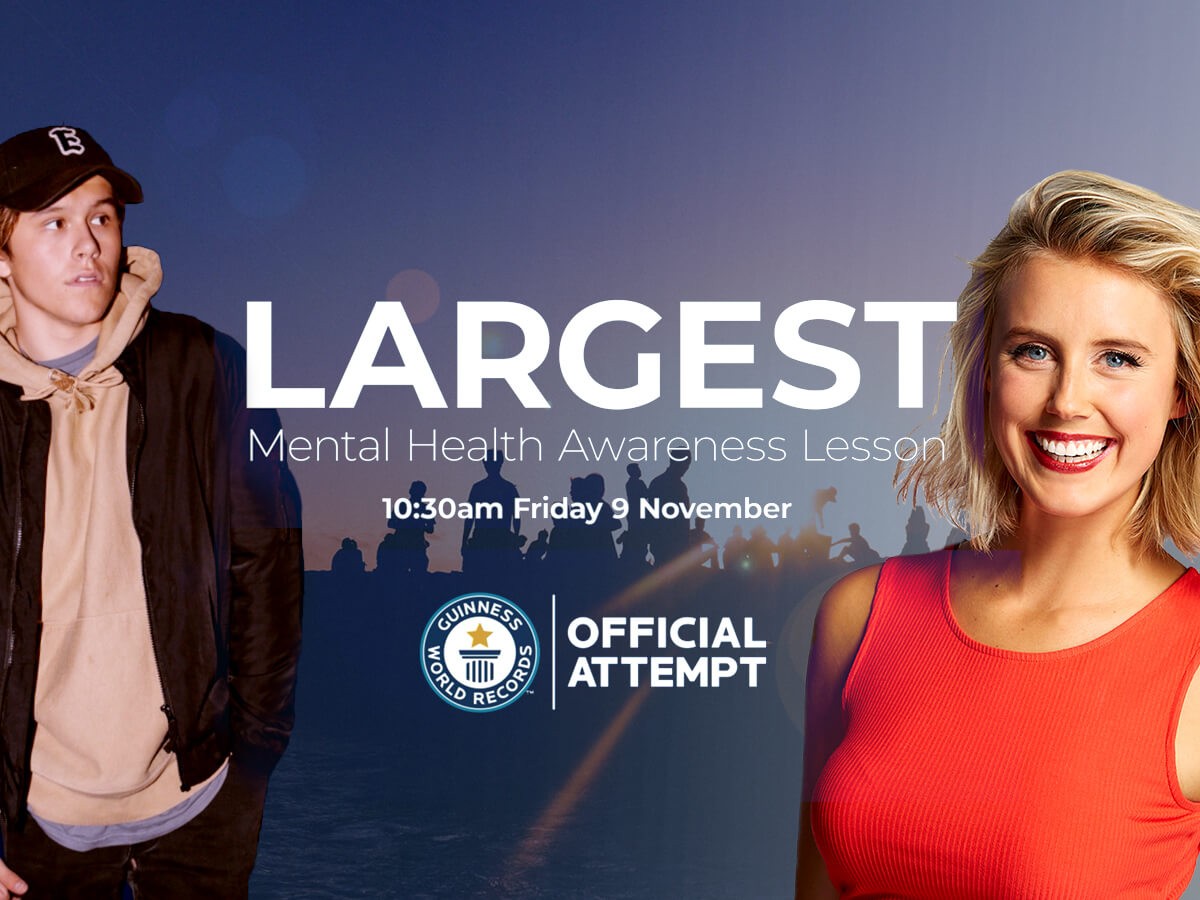 360 Sport & Entertainment, part of the Mana Group, was appointed by the NSW Department of Education to produce the Official Guinness World Record Title Attempt for the Largest Mental Health Awareness Lesson, which took place at Sydney's Quaycentre on Friday, November 9, 2018.
A Groundbreaking Mental Health Event
This was the most significant mental health event ever attempted by the NSW Government and included a live broadcast on Facebook and YouTube, appearances by dignitaries including the Hon. Scott Morrison, Prime Minister of Australia, the NSW Minister for Education, Rob Stokes, along with sports stars and celebrities including Ronan Keating, Adam Gilchrist, Justin Langer, John Butler, Daniel Macpherson, Grant Denyer, Olivia Phyland and more.
Breaking the Stigma of Mental Health
More than 50 schools from across New South Wales attended the event with hundreds of more schools joining the attempt via the live broadcast into NSW Public Schools across the state. Feature musical performances from Jai Waetford and NSW School Spectacular stars provided the glitz and glamour in support of the core of the event, a 40-minute interactive mental health lesson delivered by Headspace and NSW Department of Education educators.
Orchestrating the Event
The event integrated stakeholders from across Government and the mental health spectrum including organisations such as Black Dog Institute, Headspace, Beyond Blue and more. As with any Official Guinness World Records Attempt, the compliance levels associated with the event were significant with an event of such grand scale.
New World Record Attained
The 360 Sport and Entertainment, a Mana Group company, delivered all aspects of the event to aplomb and the event broke the Official Guinness World Record by more than 600 people.

Have a project that would benefit from the boldness and authority of MANA?
Get in touch with our team to begin a collaboration that will make your project the success it deserves to be.