MANA CEO Chris McCormack created Super League Triathlon to pave pathways for the next generation of triathlon. McCormack writes about how these young stars have now announced themselves in the truncated 2020 triathlon season.
The very short triathlon season we have just witnessed has underlined the evolution in the sport that Super League racing has delivered.
Promoting young talent and giving them the pathway to race the top athletes in the world has had a major impact, even more magnified due to everything that has happened this year.
The SLT Arena Games, World Championship race at WTS Hamburg and World Cup Karlovy Vary in the Czech Republic has been an interesting insight into some of what may have changed as a result of the impact of COVID-19.
Portugal has a rich history in triathlon with Vanessa Fernandez coming out of there, alongside Joao Silva and Joao Jose Pereira, who have all finished in the top five at the Olympic Games and won European and World championships.
Vasco Vilaca has always been a super talent following in those illustrious footsteps, doing so with a youthful exuberance and excitement that can deliver huge upsets and momentum when it is enabled to flower at its own pace. COVID-19's lockdown has done that this year.
He has gone to triathlon school in Sweden and is coached by Joachim Willen, who is an athlete I used to race and a very established coach and mentor within the triathlon space. Vasco has put himself on a path to success for quite some time and it is great to see the product of that commitment shine now.
Vasco finished second in the Junior Worlds in Lausanne last year with a dynamic run and did his first Super League in Jersey where he had a shocker, but in fairness it was an issue with the race as well with the winds being up and the heats being a little messy with those tough conditions. He was outplayed by experience and understanding of the formats.
He came to Malta two weeks later and had a dynamic day and there was a lot of talk about his promise as a young athlete. He really shaped the racing in Malta and we saw a glimpse of his talent and his ability if he could iron out the hiccups that can present with youthful self-doubt and inexperience.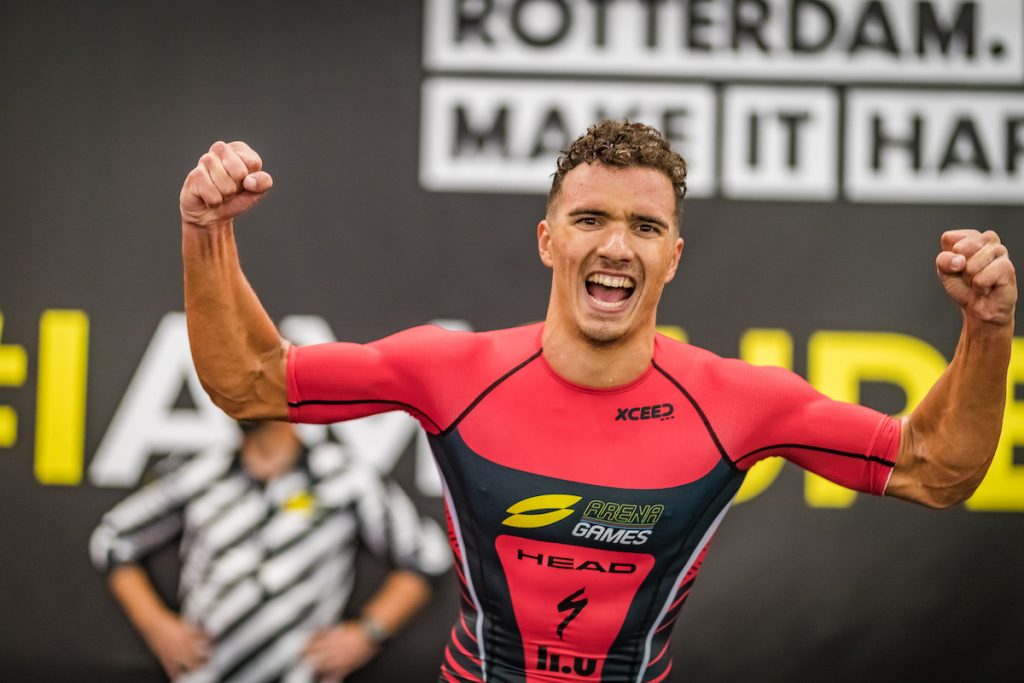 The big takeaway for me from the Arena Games was how much Vasco's previously weak swim had come along.
In the Arena Games he swam 2:07 for 200m – and that's a legitimate time because it's in the pool. He was out-splitting Schomburg, Nieschlag, Gomez: guys who really can swim. It proves he has rectified the problem with committed work during the lockdowns, and really focused on that get-out-off-the-blocks speed.
In Olympic and Super League racing, starts are imperative to success and being as close to the front at the first turning buoy can shape your race. Vasco's get-out speed now is on par with everyone, which is a huge step upwards from where he was at the same time last year.
Youth was on his side going into the World Championship race in Hamburg and he set up his second place with a huge swim. Alistair Brownlee was first out of the water and Vasco was on the same side, got a quick ride to the first can and really got out of trouble and put himself in a good position with all the major players around him.
He had a good ride and just tagged Vincent on the run and followed that front group with Leo Bergere. He ran a very controlled race, against probably the best tactician racing today in Vincent Luis, and at times it looked like a major breakthrough win and a world title was on the cards.
It is a huge step up to grab an elite medal at a world championships and it looked when Vincent made his move, Vasco both couldn't respond but also was quite content on checking Leo Bergere. He did that and was ecstatic with his second place finish.
I actually thought he had Vincent covered when the champ made his move. With the utmost respect to Vincent, I wonder if Vasco was content with grabbing a silver medal at a World Championship and took that as his win for the day.
Your expectations sometimes as a youngster are 'wow, how amazing is it to be in this position, how good will it be to get a medal?' You aren't really thinking about winning, especially when you have the king in Vincent Luis in front of you.
I appreciate that it is easy to sit back and say that when those guys make everything look easy, but in a game of poker played at a heart rate of 175 bpm sometimes you fold a hand you could have won if you played the bluff a little longer.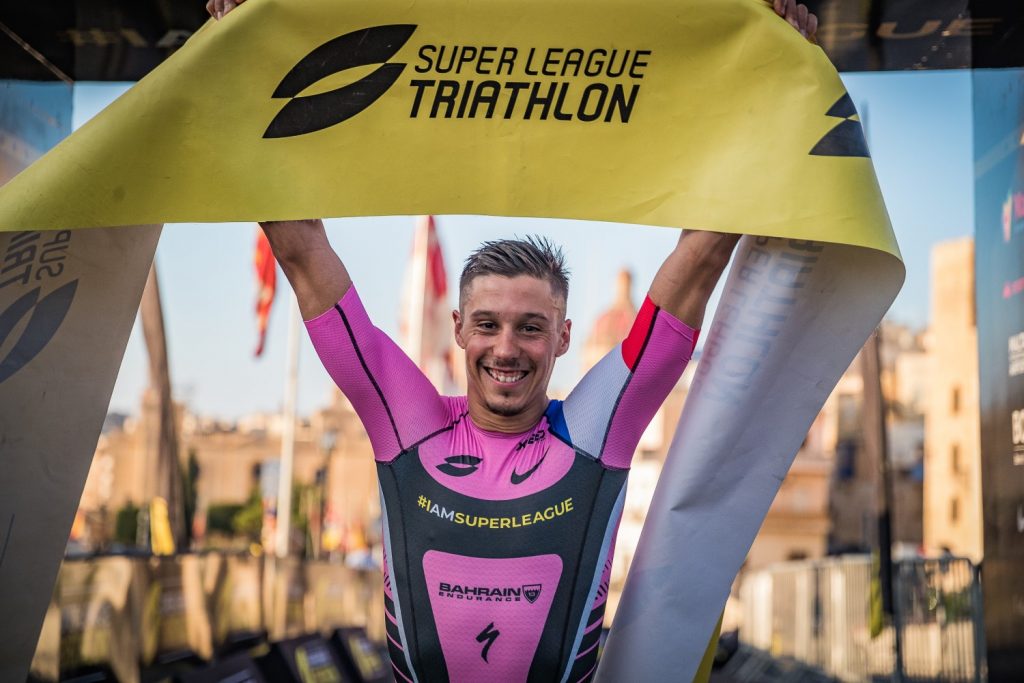 Vincent looked controlled and never challenged, but I was eager to see Vasco put the boot in a little earlier and see if running Vincent off his feet was on the cards. It may have been a risk for the silver, but the outcome may have been different. We will never know, and that is the beauty of hindsight and the entire "What-ifs" discussions everyone has post-race.
Vasco has been the momentum racer of the season if you look at our racing in Rotterdam, Hamburg and then he pushed Vincent again at World Cup Karlovy Vary. If silver prices go up, he most certainly has a lot of it from his recent races.
On the women's side we saw Jess Learmonth dominate at the Arena Games. I expected a big performance from her in Hamburg and at the World Cup event; she was there but just didn't have the run legs.
I think the shorter distances of the Arena Games suited her. Obviously where athletes are sitting at the moment in a very disrupted year showed deficiencies in some athletes and not in others. It was a very strange championship event in Hamburg for these very reasons.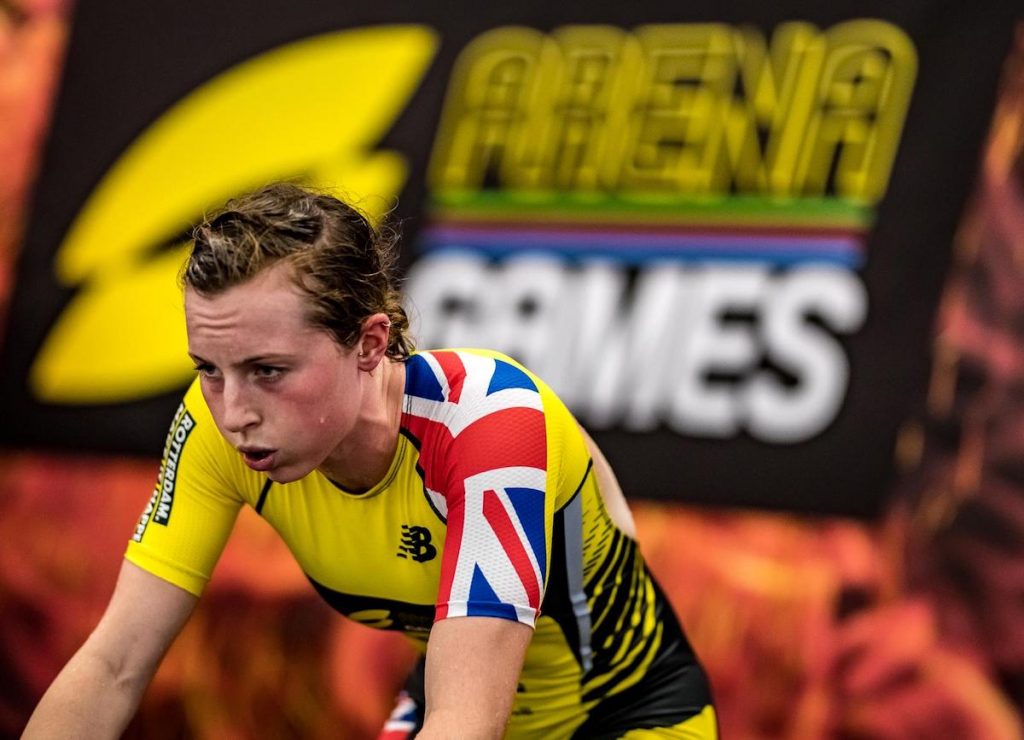 Georgia Taylor-Brown delivered with an exceptionally well-balanced race in Hamburg. Her transitions were very tidy and she was always going to be hard to beat on the 5k.
Cassandre Beaugrand had a mishap on the bike when I was expecting more from her, but Georgia did superbly.
There was also the advantage of the returning Flora Duffy. She is a bit older and has struggled recently with injuries, but has real class as a multiple world champion. Flora has never raced Super League but was the favourite for the Olympics prior to the injuries and Katie's dominance. It's good to see her back and it was great that her run was there.
When Flora is in a race she really makes it a race. She will always shape a race and people like Georgia Taylor-Brown are opportunistic and talented enough to slide into those groups and be the strongest on the run to win.
I think Flora returning to the women's racing fields is a huge plus for some of these younger stars as they have a real experienced star in their midst with the same strengths as they have. To be honest, their youthful exuberance and the fact that Flora has been in and out with injuries the past few years, they don't have the series of recent defeats by her to weigh on their self-doubt going into races now.
If 2020 is anything it is the year of the emergence of new names and new talent who are legitimately capable of winning Olympic medals and believe they can.
Georgia won the Tokyo test event and now goes into 2021 as a World Champion. It's an interesting dynamic and a momentum that can go both ways depending upon the headspace of the athlete.
From a timing point of view I think the additional year away from the Olympics gives these younger players just that extra year of maturity personally and professionally and the additional strength that is immeasurable and only comes with age.
Katie Zaferes was where she needed to be. It's been such a difficult year and Katie is a momentum racer. She's a consistent week-in and week-out athlete and sitting dormant in the USA has not done her any favours.
For her this was really about blowing away the cobwebs. You can get the pace up in training but it's nothing compared to a race and the advantage fell with those athletes that had done some racing like the Arena Games and the eSports cycling, which Katie hasn't.
If you are Katie I don't think you are worried. She is focused on one thing: Tokyo.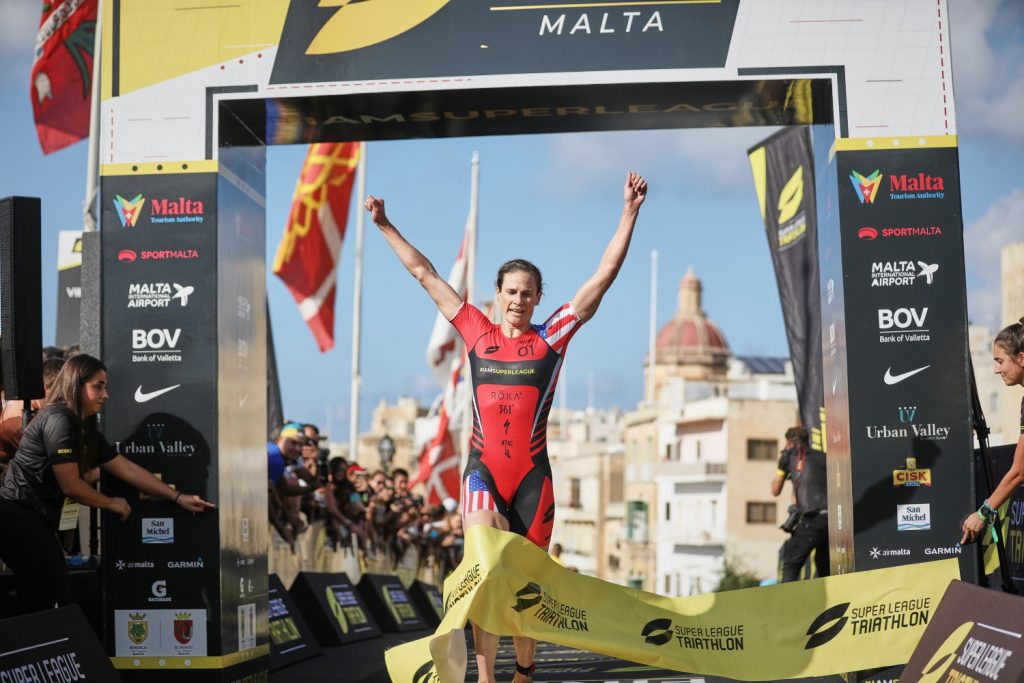 The only thing she has to look out for is the delay to the Olympics means there are more athletes in there now — but Katie would thrive on this competition and would love the fact that the depth is getting greater. Katie is the type of athlete that races better when more is on the line. The return to racing of Flora Duffy and the maturing depth of UK racing talent all goes well for Katie and her pursuit of defending the USA women's Olympic gold medal ownership in triathlon.
Katie in my opinion is still the athlete to beat in Tokyo and the excitement of so many more athletes coming in to challenge her for that title makes fans of this sport like myself super pumped.
2020 will always be remembered as the year of the pandemic, but if you look between the lines and see the opportunities and casualties that come out of any disrupted situation, the light at the end of the tunnel or the silver lining in the cloud often presents with a new status quo or a changing of the guard. We will be able to see if this is the case more firmly as we move through next year's racing. From where I sit, the names above mentioned will most certainly be big racing players moving forward.