MANA Group CEO and Pho3nix Foundation board member Chris McCormack co-hosted the first Pho3nix Future Camp to kick off the Pho3nix Future Program. He writes about how a mentorship program like this is sorely needed in high performance sport.
The Pho3nix Future Camp held in Lausanne from the 6th to 12th September was a first-of-its-kind opportunity for young athletes to gain valuable insight about taking that next step to becoming a professional athlete.
Being in the Olympic city, we targeted the best juniors across multiple Olympic sports within Europe and assembled a team of sport legends and business luminaries to prepare them for the challenges and opportunities that will arise during the pursuit of a career in high performance sport.
The Pho3nix Foundation at its core is about encouraging kids to get into sports, with programs that give children opportunity to try their hand at many different ones. At Mana Group this really resonates with us, and we're honoured to help make the Pho3nix vision a reality.
But it's one thing to participate; what happens when the child wants to go to the next level and compete among the elite? That's what the Pho3nix Future Program is for.
The Pho3nix Future Camp kicked off our Pho3nix Future Program, which identifies and assists promising juniors to help them with both athletic and life skills as they pursue a career in professional sport.
A void in knowledge, skill, and support
For children, sport is part of play: enjoyable, a way to make friends and socialise, and how they expend their boundless energy. But kids' participation drops off past their youth or junior years: the American Academy of Pediatrics notes that 70% drop out of their sport by the age of 13. Among the cited reasons are: increased pressure to perform and specialise early; lack of enjoyment as well as opportunities to play; a desire to socialise with peers outside of sport; injury; and burnout.
Fewer still go on into elite sport. For those who want to pursue this path, there's no safety net, support system, or instruction manual that allows young talented athletes to know what the next step is in that journey. And it happens right when they hit their teenage years too, which are difficult regardless of whether you're an athlete or not.
In any other industry in the world there are support networks at every step that enable you to grow on each layer of progression; for example, to go from intern to CEO is a 20-year career ladder you climb. Not so with sport — the only other thing in life that I can relate being a professional athlete to is being a rock star!
Mentoring Sports, like music, is so passionately embraced that you can blow up overnight like a band that puts out a hit song. Take a 19-year-old kid thrust onto an Olympic or world championship team for the first time: suddenly from living at home with mum and dad and training in a familiar environment, they now need to understand how to work with others, how to present themselves, how to navigate regulations set forth by the federation, and more. It's a minefield!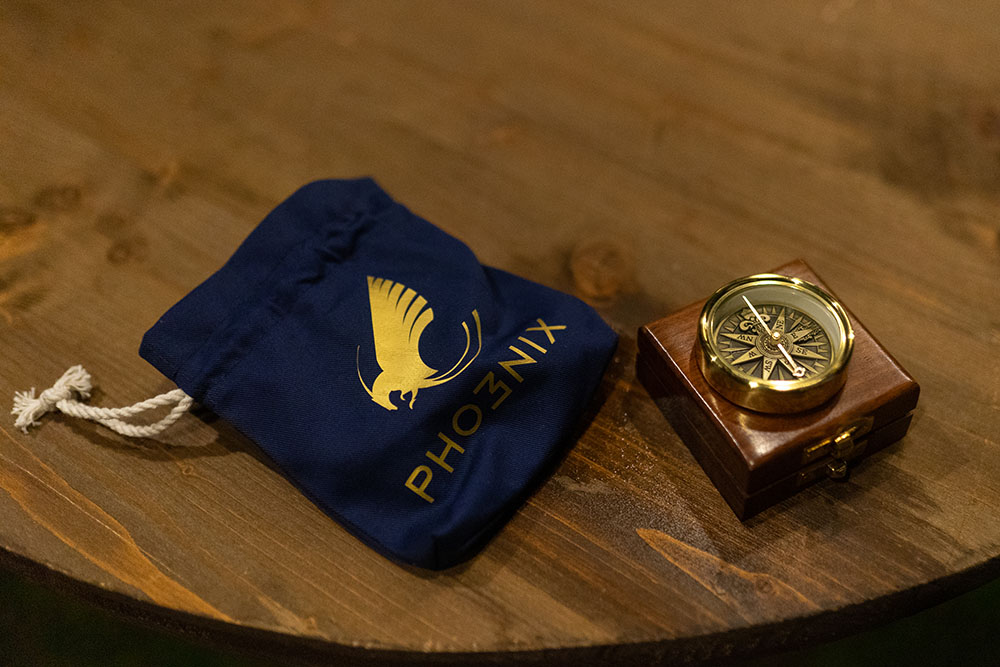 As a young athlete, I knew the end game of what I wanted to achieve, but I had no idea how to get there. I look back now and in reflection I was lucky I found the right people and took opportunities presented on the way. But more often than not talented youngsters are left out in the cold.
Even the post-career has its challenges: research points to a need to address long-term psychological needs of athletes from the time they start training at a very young age. When they begin so young, they tend to pin their identity entirely on their involvement and success in sport; when that is gone, they find difficulty reorienting their identities to a life without the disciplines and goals of sport. This can lead to depression, eating disorders, and even substance abuse.
Basketball legend Kareem Abdul-Jabbar once asked, "When athletes retire we face the most difficult question: who are we?" His answer was to give their celebrity status new meaning by making a difference in society rather than just entertain it.
This is the background against which our Pho3nix Future Program is set. It's about giving back and paying forward — a mentorship program by athletes who have gone through the highs and lows of high performance sport to teach and empower youth athletes about to make this huge transition going from game play and fun doing something they love into a milieu that is far more serious and full of pressure.
While my peers and I had to make our own blueprint or road map to success from scratch, we want to make these young athletes' lives a little bit easier and give them a more complete understanding of that progression in sport, as well as the support and confidence they need to take that next step.
Bridging the gap starting with the Pho3nix Future Camp
With Pho3nix Future Camp we built out an athlete's journey by understanding what the world's best athletes have been through, and having them share this personally with these future stars. There may be a bunch of detours along the way, but we've mapped out the main road to show them what their expectations are versus the reality that awaits, and what their life potentially could look like many years down the road when their active playing career finishes. 
We took a multidisciplinary approach, bringing in champions from many different sports: Nicola Spirig from triathlon, John Steffensen from athletics, Aleksandra Miroslaw from sport climbing, Emilien Badoux from snowboarding, and at the very end we had the great man Usain Bolt speak directly to these young talents. Within high performance sport you tend to interact with and learn only from those in your sport and sphere, but it's vital to understand the fears, ambitions, and obstacles other people in other sports face. Hearing different perspectives and understanding what success and failure looks like at this level is key.
There's also the business and PR aspect to professional sport that we wanted to address so that these junior athletes can be empowered to make better decisions. Our mentors here included LG Electronics business and commercial director Tomasz Wawszczyk, executive strategist Konrad Stanoch, PR agency CEO and business development head Jakub Zajdel, sports marketing agency CEO Sean O'Reilly, and of course investor and businessman Sebastian Kulczyk, the founder of Pho3nix Foundation.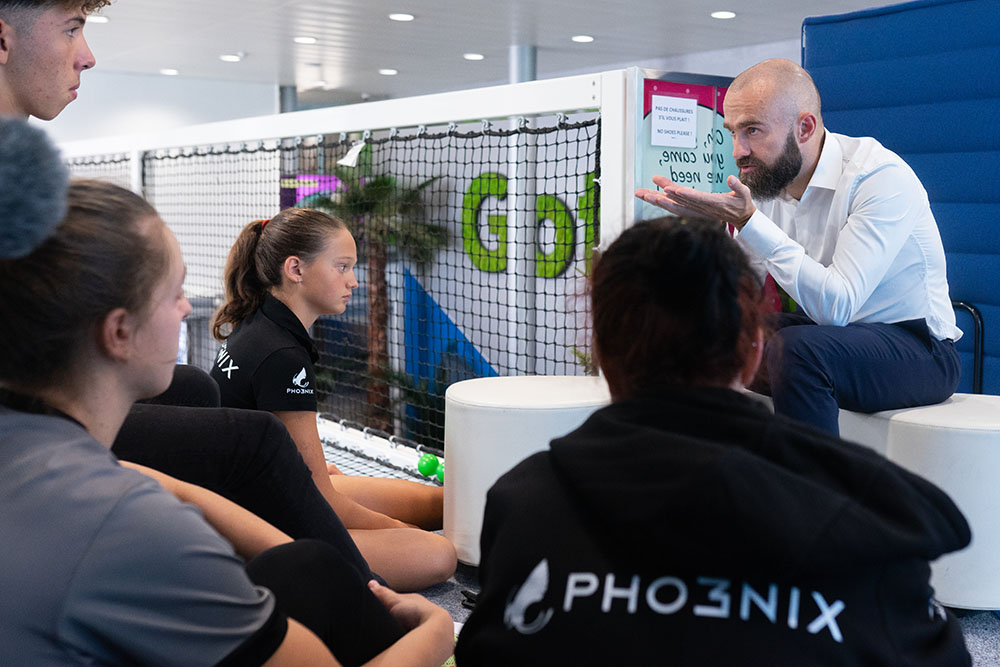 I charted my own path to success through trial and error, taking many years to learn the things we're teaching right off the bat in this camp: understanding responsibility, how partnership works, what the expectations of federations and sport committees are, and how to use social and traditional media. If I had the benefit of a Pho3nix Future Program during my time, I would have been more confident in the decision-making I made because I would have broken down my ego a lot earlier instead of having to fail repeatedly to be forced to look inward. I would have had the strength of character and the tools to knuckle down to business, and this would have brought my career forward earlier.
When one of the athletes on camp asked Usain Bolt what advice he would give to himself at 16 years old, his exact words were: "Get serious NOW." At that age you think you have time, but you don't. He told the story of how he met his coach when he was world junior champion. He was off doing what every eighteen-year-old kid does: meeting chicks and partying. He was just fortunate enough that he had a coach who was interested enough in him, invested time in him and pushed him to get on track and maximise his talent. And now Usain is using that platform he built in sport to give back to his community in Jamaica and inspire many more around the world.
Growing the Pho3nix mindset and movement
Our aim is to bring the Pho3nix Future Program to more athletes and really build out this curriculum and mentorship program. What I was hoping to teach and what I hoped they would take away from Pho3nix Future Camp, I definitely felt we achieved that. The feedback from the athletes, their parents, and their coaches that we've received since has shown the absolute need for this within high performance sport.
Our first Pho3nix Alumni went from coming in nervous because they were traveling alone for the first time to forming lifelong friendships. Some of them are probably going to bump into each other at an Olympic village in Paris or Los Angeles. But whether or not they go on to win Wimbledon or snag Olympic gold, what we want is for them to look back and say they grew not just as an athlete, but also as a person through this experience.
We also want to seed in them the responsibility to pay it forward, whether it's just thanking their coaches or their parents, or giving a younger athlete 20 minutes of their time to help them out. To that younger kid, they can be the hero.
Ultimately, we want them to come back and share their knowledge and experience with the next generation of athletes. This is the Pho3nix mindset that grows the Pho3nix movement, as Sebastian puts it. A larger support structure starts to take shape, feeds itself and builds on itself. Then what we've begun to build within sport will make for better sport, and a better world.