The Pho3nix Foundation today has launched Pho3nix Future, a mentoring and educational program supporting the sports careers and long-term development of young athletes. The main goal of Pho3nix Future is to equip young athletes with the skills, knowledge, and personal development needed to flourish in a professional sports career and beyond.
As part of this new initiative, Pho3nix Foundation is conducting the first ever Pho3nix Future Camp in Switzerland on the 6th-12th of September 2021. Talented athletes of any sport aged 15 to 18 residing in Europe are invited to apply for this all-expenses-paid camp that promises to be an inspiring, once-in-a-lifetime experience learning from legends of sport and business leaders.
The Pho3nix Future Camp will be hosted by Australian triathlete and four-time triathlon world champion Chris McCormack, who has parlayed a long and illustrious professional career into success in business. Olympic medalists John Steffensen and Nicola Spirig, two-time speed climbing world champion Aleksandra Miroslaw, and snowboarding world champion Emilien Badoux will serve as co-hosts and mentors alongside McCormack.
McCormack says: "High performance sport is demanding of the mind as well as the body. We want to set up these young athletes with what they need to handle a professional sporting career that will also benefit them beyond their playing years. What we call 'experience' comes with knowledge of all the parameters that define performance: trust, accountability, responsibility, curiosity, humility, process, and execution. High performance is a mindset first. The earlier we can structure this performance culture into an aspiring young athlete, the quicker they can realise their dream and stay on path to success."
Spirig is fresh off an incredible fifth Olympic appearance where she finished sixth in the women's individual triathlon and helped Switzerland place seventh in the first ever triathlon mixed relay. The London gold and Rio silver medalist is now setting her sights on long-course with the Pho3nix Sub8 Project: an attempt to defy the impossible and complete a full distance triathlon in under eight hours, a feat never achieved before by any woman. An ambassador for the Pho3nix Foundation, she has also recently launched the Pho3nix Kids Triathlon by Nicola Spirig, a triathlon series for children in Switzerland.
"As someone who has been extremely fortunate to have had mentors throughout my career who placed a high emphasis on the importance of education, I feel very passionately about supporting pathways that help young people balance a successful sport career with their personal and professional lives. The Pho3nix Future program will help equip young athletes with the skills they need to become better athletes and better all round human beings."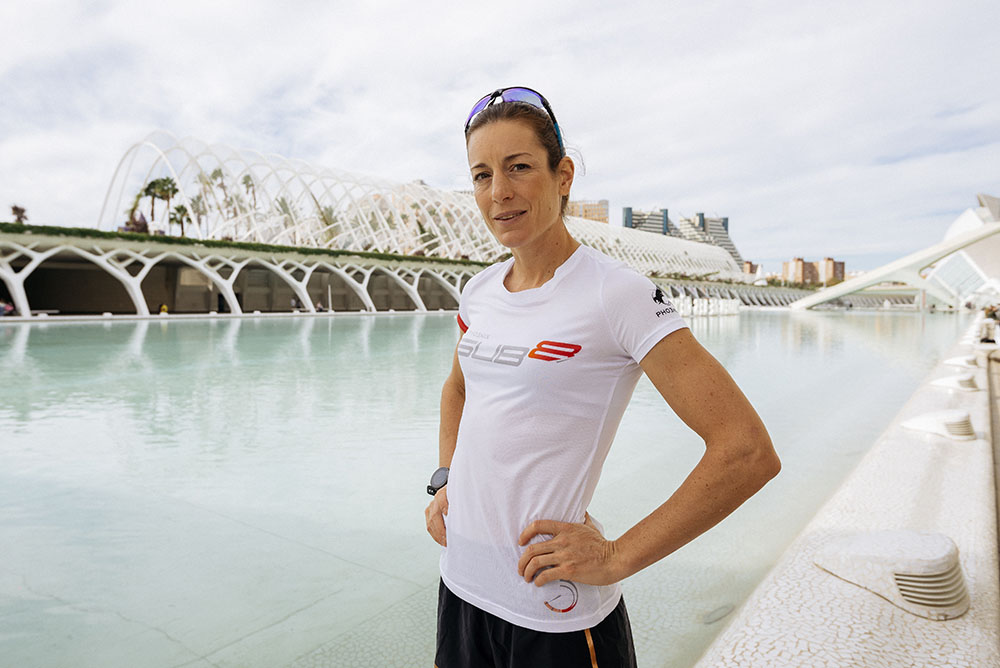 Aside from physical training sessions to kick off each day, participants will engage in team building activities and workshops targeted at honing a high performance mindset, including the ability to work under pressure, goal-orientedness, a good attitude toward winning, and problem-solving skills. The camp will also take up the non-physical aspect of professional sport with sessions on traditional and social media training, sponsorship, anti-doping, and working with sport federations.
Some highlights from the camp include:
DAY 1    welcome dinner; sorting into activity teams
DAY 2    visit to the Olympic Museum; workshops: high performance mindset, social media principles
DAY 3    sport climbing group activity; workshops: agents, sponsorship, personal branding
DAY 4    workshops: anti-doping, fuelling for high performance, life coaching and mind-body focus
DAY 5    teams active challenge at City Game Lausanne; charity and social responsibility workshops; awards dinner
Athletes may register their interest in participating by clicking this link.
The Pho3nix Foundation is a non-profit organisation created by Polish businessman Sebastian Kulczyk, with the sole purpose of promoting physical activity as a way to improve health and wellbeing among children especially those in disadvantaged situations.
Pho3nix Future joins Pho3nix Foundation's other flagship programs that promote and support sport at every level: the Pho3nix Kids program motivates and inspires children to participate in physical activity; the Pho3nix Athlete Program aims to support athletes on the pathway to qualification for Olympic Games; and the Pho3nix Elite program (which includes the Pho3nix Team and Sub7Sub8) supports and promotes athletes reaching for the pinnacle of their careers.